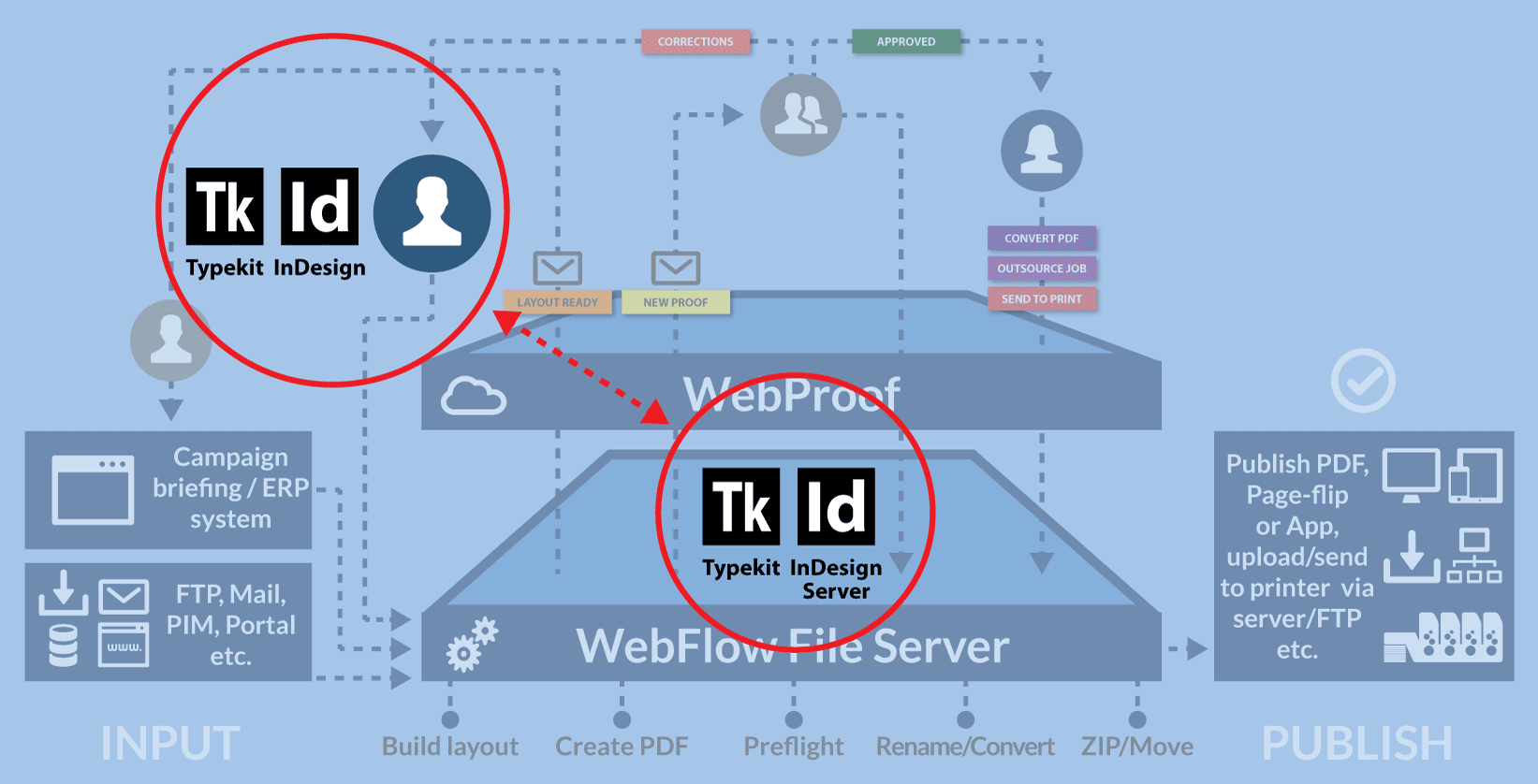 With Adobe's online font service, Typekit, you can sync fonts between InDesign on your own workstation and the InDesign Server. You'll need to be using WebFlow workflow. You manage the fonts from Typekit online or through Adobe Creative Cloud on your workstation.

There are just three simple steps to follow:
Make sure the Adobe Creative Cloud app is installed on the Windows Server and that a user is logged in.
Check (in the Assets > Fonts menu) that the Typekit fonts you wish to use with the InDesign Server are present and synced on this account.
If you have added fonts from the same account opened on another computer or via https://typekit.com, these are automatically synced to your account on WebFlow and the InDesign Server. Just make sure that "Typekit Sync" is checked under Creative Cloud App > Preferences > Creative Cloud > Fonts.