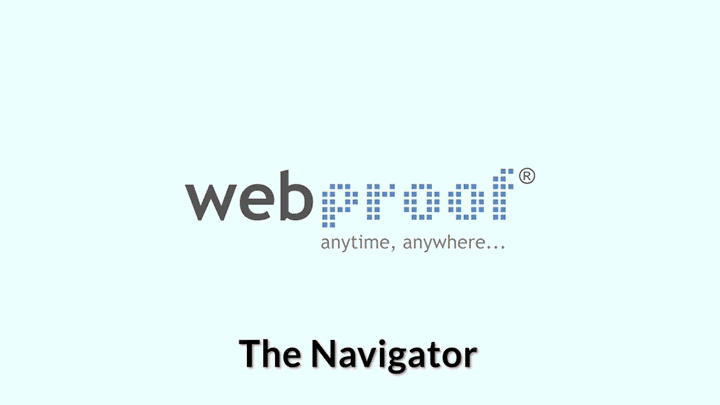 Other areas exist in the Navigator (depending on access).
The most important are "Projects" and "Archive".
All current projects are saved in the "Projects"section. Completed projects may (by agreement) be saved in the "Archive" section.
To switch between the two areas, click on the arrow in the orange circle.

Note: Archive is not available in FREE WebProof version. See more about FREE setup here.


To close the Navigator, click on the red icon with a cross or click the the Navigator button at the bottom-right of the window. Like many other windows, the Navigator window can be resized.
The Navigator can be opened and closed by clicking the Navigator button.
WebProof remembers the Navigator's position and size when you next log in The Navigator.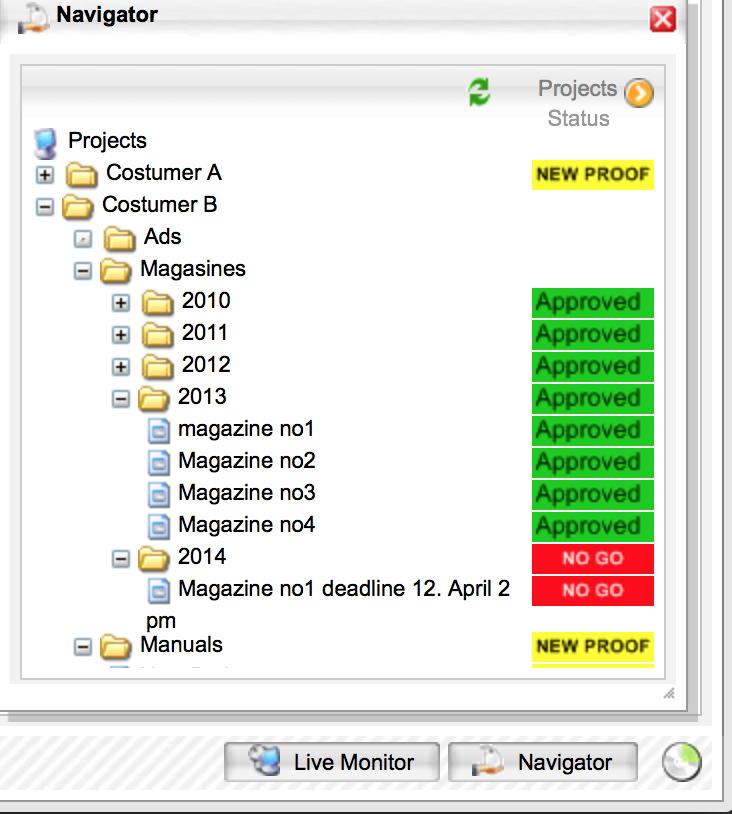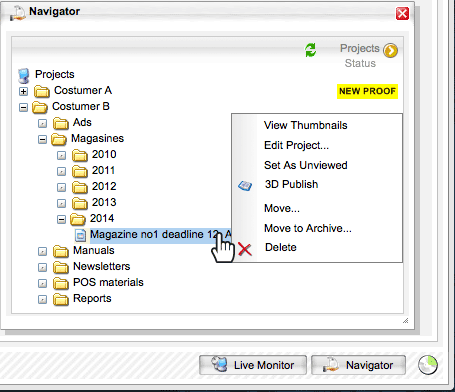 Viewed and Unviewed Projects
To mark whether a project or a folder is viewed/unviewed, go to "Navigator/Projects". If the project or folder is in bold type, it is unviewed. If the project has in fact been reviewed, it is possible to mark it as viewed in the Navigator.


Right-click the relevant project and select "Set as Viewed". The folder name will change to normal type. If another user subsequently makes changes to the project or folder, the system will change the project/folder name back to bold type.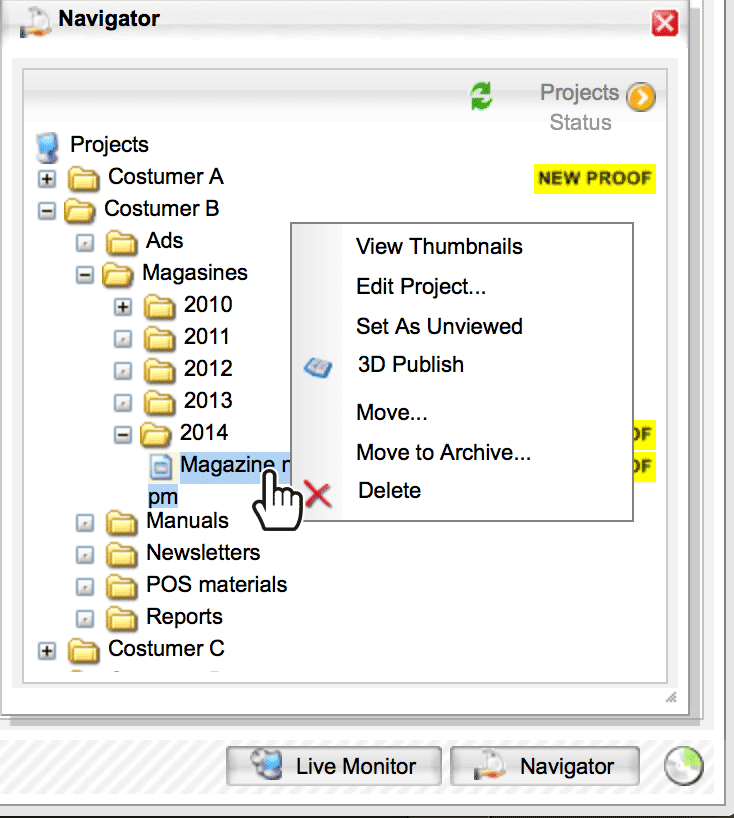 Project Search
Click "Search" and enter the name of the relevant project, or display all projects with a specific status.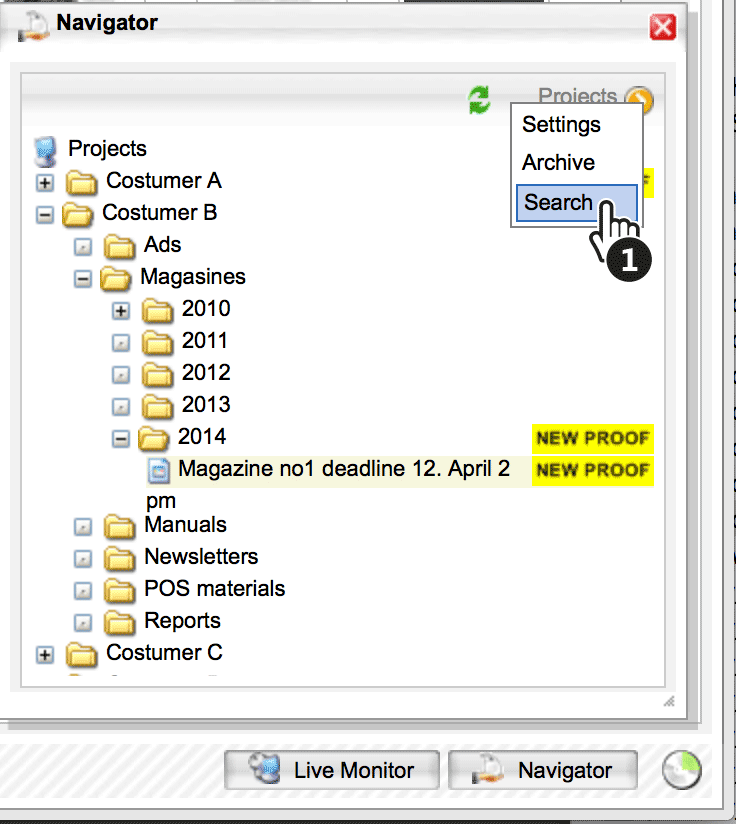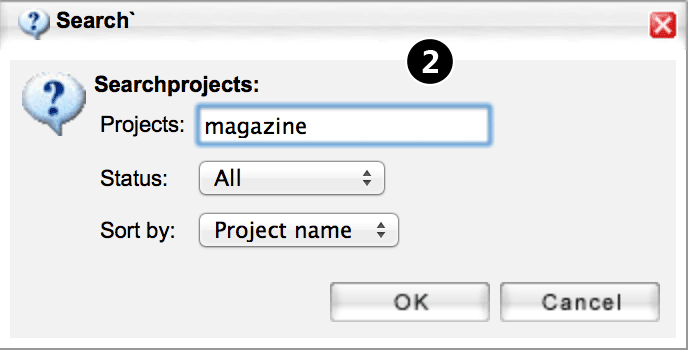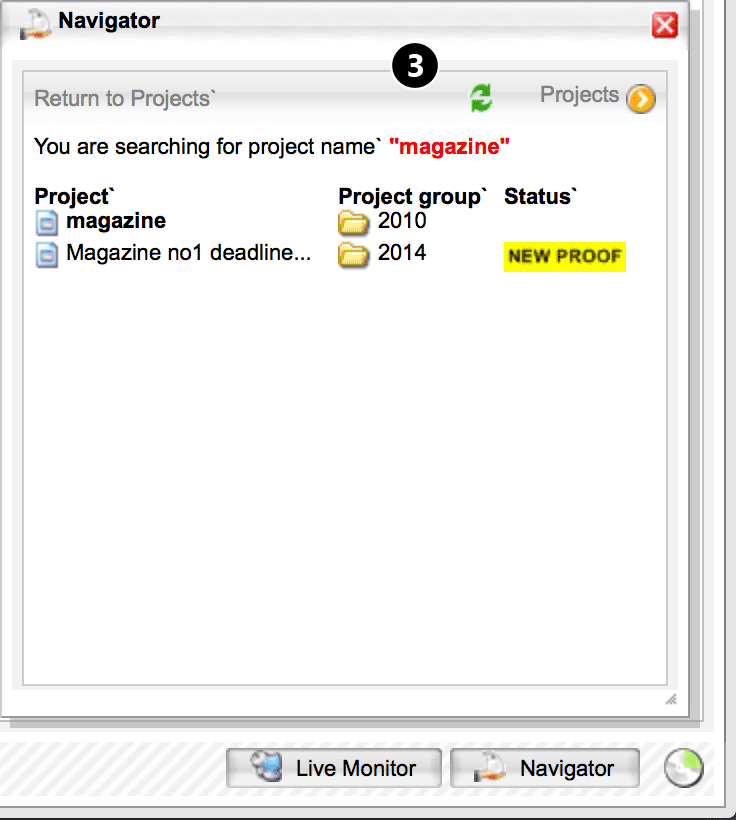 Automatic Project Status
If required, WebProof can be configured to automatically select the lowest-ranking status code and display it as the overall project status.
This will apply for each project in a folder, placing the lowest status for all projects on the folder itself.


See "System Settings" for information about defining the order of project status codes.


Note: Automatic Project Status is not available in FREE WebProof version. See more about FREE setup here.