To print an overview of the comments that have been added to one or more pages, highlight the page or pages in the overview and right-click one of them. Then select "Print".
Note that comments added via the "Notes" function will NOT appear in the comments overview.


Once you have selected the settings in both print dropdown menus, click "OK".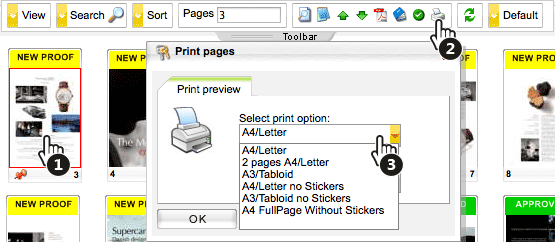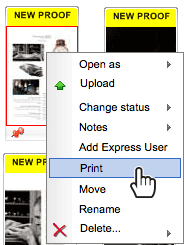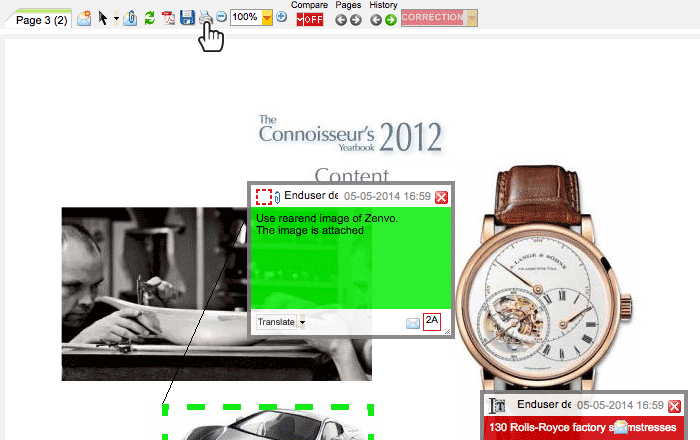 A new window (shown left) is displayed.
Click the printer icon and select "Print" to print the overview page.


To get the best preview print quality, select A3/Tabloid in "Print preview" and select "Fit to Printable Area" in the subsequent window.