A user may upload an incorrect version or may need to delete an internal version.
To delete it, right-click on the offending thumbnail and select "Delete" to remove either the last page version or all page versions.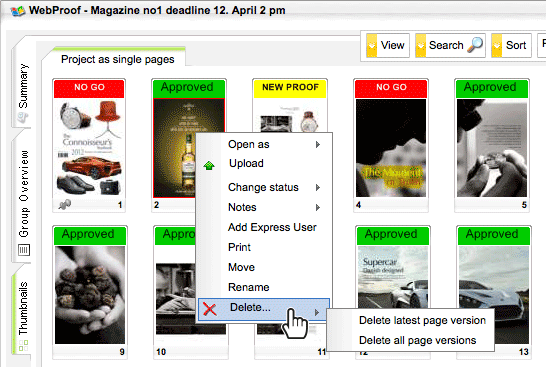 Alternatively, open the preview page, select the version to be deleted, right-click and select "Delete current page version".